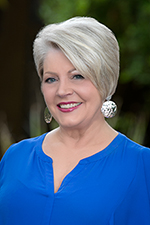 Please join the Long Realty Cares Foundation Board in welcoming Sherry Ulasien as the new Representative for the Dove Mountain Branch Office. Sherry has a passion for volunteering and has spent a lot of time teaching in different capacities to people of all ages and walks of life. She has been involved with Junior Achievement, Everybody Wins Children's Literacy Program, and United Way Ambassador. We are excited to have Sherry on board!
Special thanks and acknowledgement to our outgoing Dove Mountain Representative of the Board, Melissa Low. It has been a privilege to have her on the Board, we appreciate her thoughtful input and willingness to serve. Thank you for your hard work and time Melissa!
See all of our outstanding volunteer Board Members here.