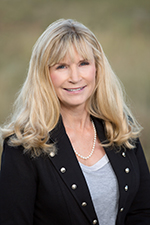 The Long Realty Cares Foundation Board is excited to welcome Katherine Zellerbach as the new Representative for the Sierra Vista Branch Office. Katherine is a long time supporter of the Foundation, and has served many local organizations, including Real Wishes Foundation, Sierra Vista Symphony, U of A Folklore Preserve, and Cochise County Search and Rescue. Her experience in fundraising and grant writing will be an asset to Long Cares. Welcome to the Board Katherine!
We'd also like to thank outgoing Board Member Ann Jones for her time and efforts advocating for the Sierra Vista branch office, and for her ongoing support of Long Cares. Thank you Ann!
See all of our outstanding volunteer Board Members here.