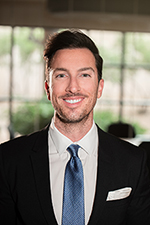 Long Realty Cares Foundation and the Board of Directors gives special thanks to Anthony Schaefer, retiring as Board President and moving to the Past President role on the Foundation's Executive Committee. Under his leadership, Long Cares navigated through one of our community's most challenging years. The Foundation was able to support our local hospital workers, first responders, child care services, and the food bank during their increased need due to the pandemic.
Thank you Anthony for your strong and empathetic leadership!
Read about our incoming Executive Committee here!
See all of our outstanding volunteer Board Members here.